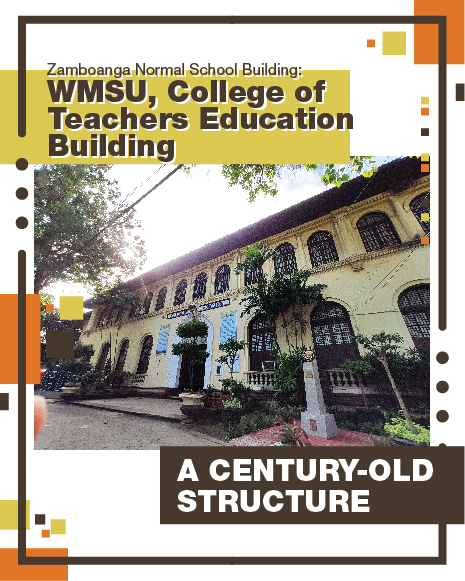 During the early years of American colonial rule, the Americans realized the need to train teachers and establish an educational system for the locals. It paved the way to found a Normal School in Zamboanga in 1904 and the construction of its building. The institution offered a course in teaching and an academic curriculum for those not interested in the former (Mendoza, 2013).
The Zamboanga Normal School building is a two-story concrete structure with a terrace in front. It was considered the largest and one of the most beautiful Normal School buildings constructed in the Philippines, outside Manila (Bureau of Public Works Quarterly Bulletin 1920). It has a Spanish clay tile roof and red tile floors for the corridor, terrace, and entrance lobby. The lumber used for the building is of a good kind, and the structure includes an auditorium (The Bureau of Public Works Bulletin 1922).
The building is now part of the Main Campus of Western Mindanao State University and continuously serves as a school building for the College of Teachers Education. It is one of the oldest and important buildings of the city, manifesting a character of Spanish renaissance and local architecture.
A report shows that the edifice was a completed project of the Bureau of Public Works in 1921. Although the building was constructed during the American Regime, the structure displays Spanish influence designs on windows, doors, and the tiled roof. The supervising architect on the construction of the building was Juan Arellano, who is one of the first generations of Filipino architects and a National Artist Awardee.