ZAMBOANGA CITY is trembling in anticipation for the long-awaited ZAMBOANGA HERMOSA FESTIVAL. With only three weeks to go until the BIGGEST EVENT in Southern Philippines, the City Government of Zamboanga, Private Organizers, and Sports Organizers are making the final touches for the event. Visitors and locals alike can look forward to all the exhilerating events lined of for October!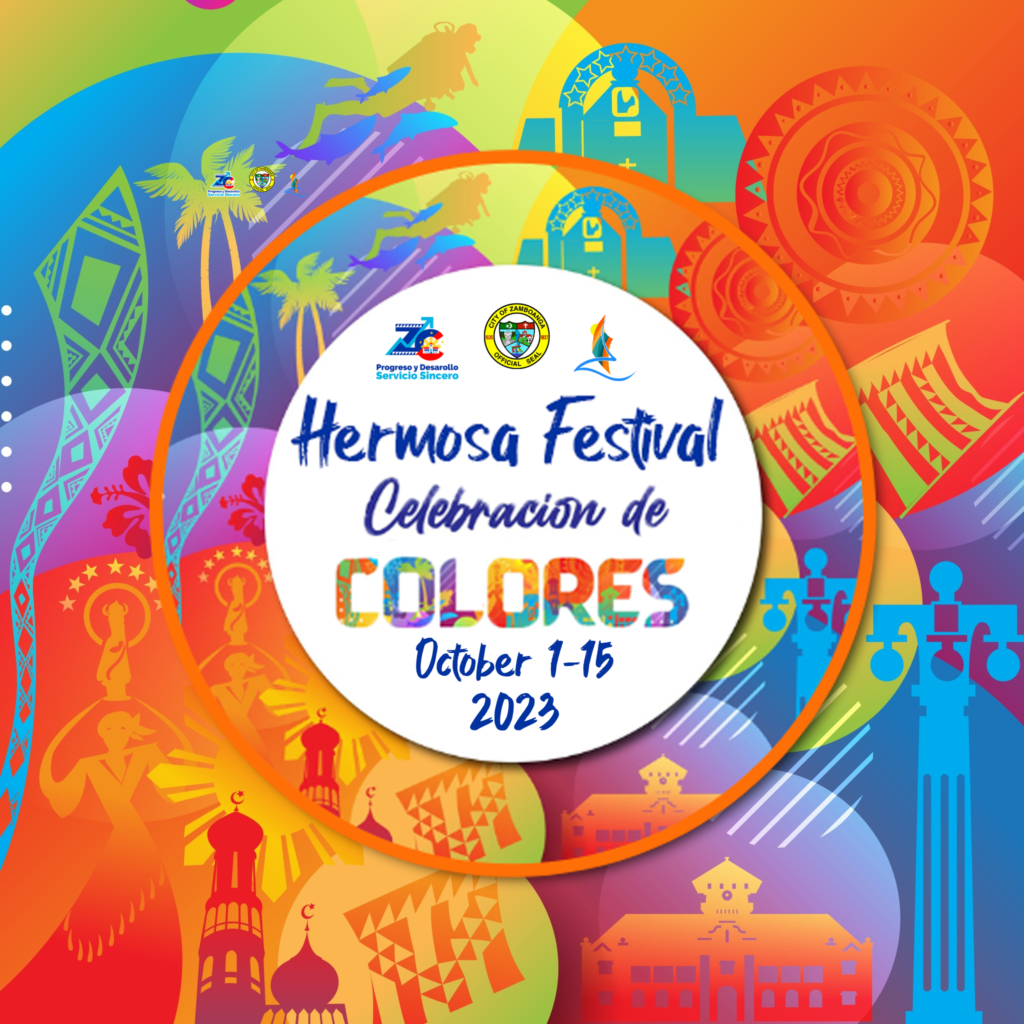 Starting it off, we have the City Organized events; the City Government of Zamboanga will officialy launch the Hermosa Festival on SEPTEMBER 21, 2023, at the Royce Convention Hall, Grand Astoria Hotel. This year's Zamboanga Hermosa event will have an interesting twist; the Universidad de Zamboanga partnered up with the City Government of Zamboanga to celebrate their 75th anniversary alongside the Hermosa Festival. The opening Salvo of the Hermosa Festival on October 1, 2023, will also mark the beginning of the celebration of Universidad de Zamboanga's Anniversary. Long-time patrons of the Hermosa Festival will also be glad to know that the usual events will be coming back AND because our Mayor John M. Dalipe is a firm advocate of Hermosa Festival being enjoyed by everyone, key-events will now be OPEN TO ALL!

Some events to look forward to will be the Regatta, Mascota, Street Dance Competition, and coming back for it's second year the Badju Fashion Show and Competition.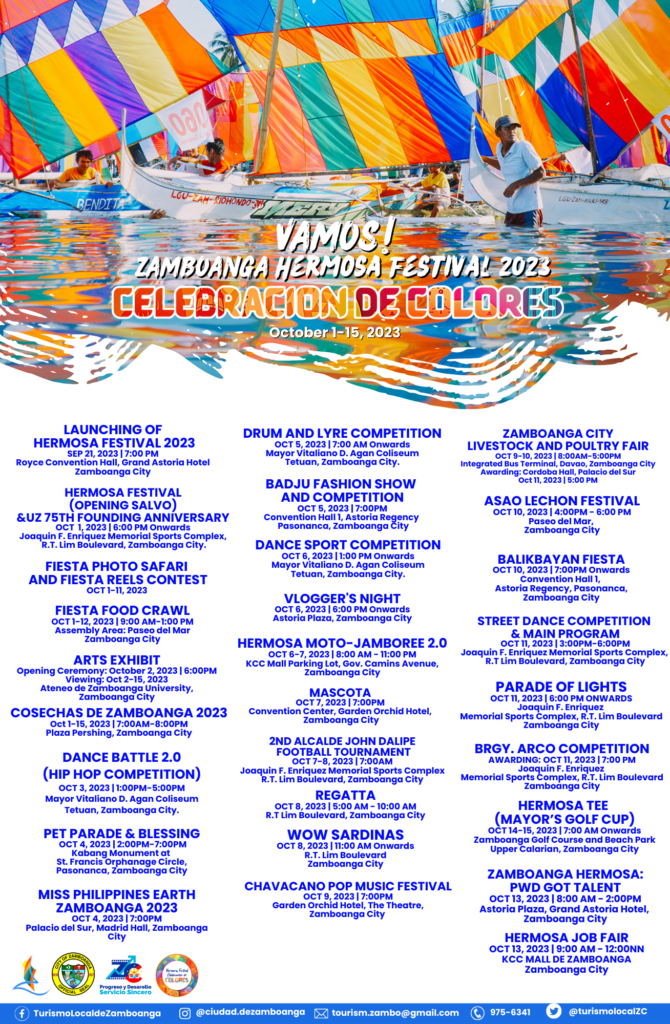 Amidst the exhilirating atmosphere of the city's annual Hermosa Festival, private entities eagerly joined the celebration, bringing in a plethora of enthralling and thrilling activities to enhance the festivities even further. This harmonious collaboration between the local government and private organizations has truly transformed the Hermosa Festival into a celebration for the entire city. The Hermosa Festival has always been a celebration of the city's rich history and vibrant culture, having both the public and private sector come together only strengthens the meaningfulness of the city.
Sports and fitness enthusiasts will be happy to know that a huge number of events aimed towards physical fitness and healthy competition will be held during the conduct of the Hermosa Festival. From heart-pounding Mixed Martial Arts Tournaments, awe-inspiring weight lifting competitions, stunning wushu battles, and many more events that promote the spirit of sportmanship and competition will be held during the Hermosa Festival. Witness all the adrenaline-fueled sports competition in this year's Hermosa Festival 2023.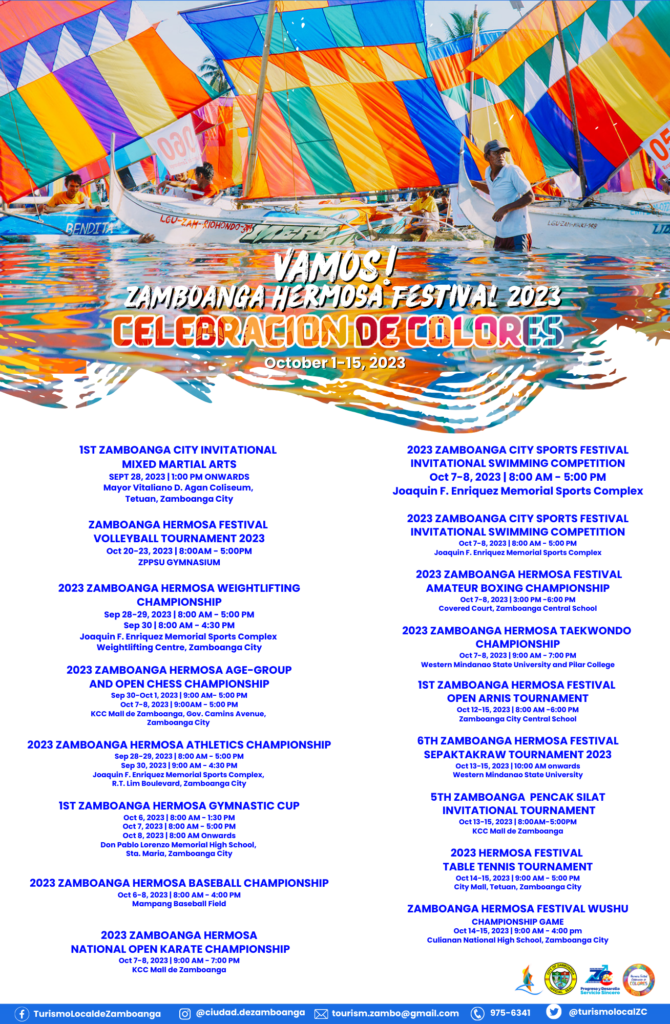 The Hermosa Festival has always been an avenue for the celebration of Zamboanga City's vibrant culture. Visit Zamboanga City on October and witness first hand this celebration of heritage, solidarity, and love in this year's Zamboanga Hermosa Festival: Celebracion de Colores 2023. Vamos!